Hey ... Want the fonts that are used here at The Jewellery Box? These fonts are
a MUST to enhance your viewing pleasure! Click HERE to visit our font page.
Welcome to Kitt's Jewellery Box,
over 4000 high quality and
original mega avs scanned from
Australian publications or
created by myself, Inna, Stef &
Mark for use in VP. We have
over 10000 megas yet to come!
Still seeking a sponsor
- stay tuned!

Have you checked out our new site yet? This is where you will find all the new
megas, musings, news and links to excellent resources for anyone into site
design or graphics. The new site also contains a page on the best make-
money-while-you're-on-the-net program I've found yet (see
page called 'Its Money Honey') You will also find new
link back banners and a moron alert page.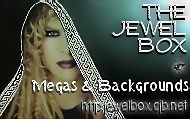 Take, wear and enjoy your new found avatars, but do not post them or the
graphics (under copyright agreement) to any other site.
"Imitation is not flattery - it's a pain in the arse"
- John Lydon aka Johnny Rotten

Join the Mailing List to find where The Jewellery Box is if we have to move again.
Many galleries still remain that have posted
our megas from The Jewellery Box, so joining the mailing list means
we will email you to let you know when we have updated so you can see our
megas here first. Ever wonder why you see the same av's over and over again?
(and we refer to posting the work of another, not a similar looking image)
Just enter your email addy and hit GO

Special offer to painters amd site owners :
Link The Jewellery Box to your site or original-content gallery and we
will send you the "secret" URL of special mega avs depicting painters
... these avs are hot! The URL also contains painting-related animations
If you have linked to us & not received the URL yet, please contact us!

OKAY ... READY?
GET COMFORTABLE AND GET READY TO SHOP!!




SEE SEALED SECTION BELOW FOR KITT'S PAIRED AVS

Avatars which might be considered

to be of an adult nature are located
in the Sealed Section on a different
server. BY CLICKING THIS BANNER
YOU AGREE that you are of adult
age in your State or Territory; that
you are not offended by avatars
that might be considered to be of an
adult nature; & that you have freed
the makers of this .site & Tripod Inc.
from ANY & ALL RESPONSIBILITY.
******Adults Only******

ALL LINKS ARE NOW
ON ONE PAGE
We wouldn't give you awful av's and we wouldn't
give you crappy links either! We are as fussy as you.
Links to original-content sites only.

~Updated 15 February 2001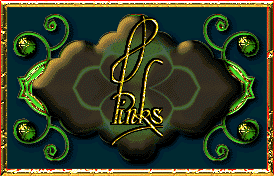 AWARDS
Thus far declined because some winners have had our work
posted at their sites. Thanx - but no thanx. We have yet to
find an award system in VP that seeks to recognise true
commitment to integrity, popularity, creativity and quality.
At the risk of sounding too corny, the feedback and number
of visitors to The JBox has been the best reward.

MESSAGES, CONTACTS
& COPYRIGHTS ...
If you wish to get in contact with us, please leave
a message in the Guest Book below or email us at
kittsjewelbox@yahoo.com
Thanx for your WOW messages so far! All emails are
answered & we look forward to getting your feedback.
Thanx, Kitt

Layout, concept, and finished original avatar images
are Copyright of Kitt Ink Design © 1998-1999-2000-2001.
All rights reserved.

No graphics within The Jewellery Box can be copied or reproduced
without express permission of the respective Copyright owners.
Avatars are for personal use unless otherwise specified.
All pages contained herein are designed to be viewed
within the browser confines of Virtual Places.

Photographic images are copyright of their respective owners..
Please contact the site owner should you be a copyright owner and wish
to have your image removed. Thank you.

The Jewel Box
- made under the Southern Cross and The Jewel Box star constellations -
Opened on 21 December 1998 and again on 14 January 1999
Private Jewels Collection opened 18 May 2000

~** Christened by Kitt & James on 9 March 1999 **
**Partied on by Kitt & James on 10 October 1999**
**Deliberated, debated, loved and laughed on by Kitt & James 15 May 2000**
*HAPPY 3 YEAR ANNIVERSARY BABY! October 2000*

visitors have been bejewelled!